CAUCE 2023

In May 2023, continuing education practitioners from across Canada gathered in Winnipeg, Manitoba to participate in our 69th Annual Conference. Embracing this year's theme Building our Future: Leading the Way for Lifelong Learning, conference delegates also celebrated and recognized leaders in the field of continuing education.

Hosted at the Fort Garry Hotel in downtown Winnipeg, the event provided over 200 continuing education practitioners a diverse mix of plenary sessions, concurrent sessions, social events, and networking opportunities.
CAUCE 2022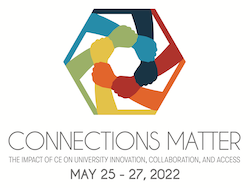 Our 68th annual conference took place virtual again in 2022 and connected our diverse community of professionals across roles, generations, and geographies to celebrate our respective contributions, share our challenges, and bring greater awareness to our impact on higher education on a national scale. this year, we explored the ways in which Connections Matter and the impact of continuing education on University innovation, collaboration and access.
CAUCE 2021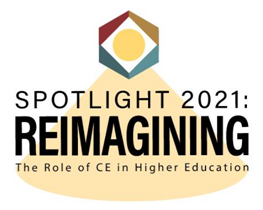 CAUCE 2021 was our first virtual conference held from May 25-27. In 2021, we had the challenge of connecting in new ways due to restrictions related to COVID-19. We leveraged this opportunity to engage with the CAUCE community in new ways and to re-imagine the CAUCE conference. Industry professionals from across Canada will gather virtually over three half-days of networking, idea exchange and social activities. Keynote speakers, presenters, panelists and conference participants will engage in discussions around new economic realities, social issues, the global pandemic, increased demands for learner pathways, emerging micro-credentials, and changing industry trends
CAUCE 2019
In May 2019, 225 continuing education practitioners from across Canada gathered in Hamilton Ontario for the 66th CAUCE Annual Conference and Meeting, Forging Ahead to a Brighter Future – Diversity and Partnership in Continuing Education. At this year's conference, delegates were invited to share their experiences of partnership and diversity as, together, we create a brighter future.