Are you looking for a career opportunity in continuing or higher education? Do you want to share a career opportunity with our members? You are in the right place!
Current opportunities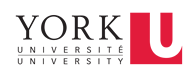 School: York University
Location: Toronto, ON

We recognize that many Indigenous Nations have longstanding relationships with the territories upon which York University campuses are located that precede the establishment of York University. York University acknowledges its presence on the traditional territory of many Indigenous Nations. The area known as Tkaronto has been care taken by the Anishinabek Nation, the Haudenosaunee Confederacy, and the Huron- Wendat. It is now home to many First Nation, Inuit and Métis communities. We acknowledge the current treaty holders, the Mississaugas of the Credit First Nation. This territory is subject of the Dish with One Spoon Wampum Belt Covenant, an agreement to peaceably share and care for the Great Lakes region.
York University is a top international teaching and research university and a driving force for positive change. Empowered by a welcoming and diverse community with a uniquely global perspective, York prepares students for their long-term career and personal success. York's University Academic Plan 2020- 2025, which includes a university-wide challenge to elevate York's contributions to the United Nation's 17 Sustainable Development Goals, is a blueprint for action, positioning York University as an agent of change and making things right for our communities, our planet, and our future. Most recently, York has launched its DEDI Strategy based on a commitment to decolonizing, equity, diversity and inclusion (DEDI) and the fundamental belief that everyone should be treated fairly and equitably, with respect and dignity.
Founded in 2014, the York University School of Continuing Studies (the School) is home to a diverse community of learners, graduates and industry experts dedicated to professional growth in a world of constant change. As of May 2023, the School launched its state-of-the-art new building with a unique, twisted design. This new, dedicated space on York's Keele Campus is a testament to the growth of the School, as well as the need for continuing education options to respond to the growing skills gaps and talent shortages in Canada.
The School of Continuing Studies programs are accelerated, designed in collaboration with industry leaders and feature experiential learning methods for students to develop the expertise, skills, and confidence to forge their own path. The School has two main program divisions: (a) the English Language Institute (YUELI), which serves the diverse needs of international students seeking to obtain language and postsecondary education to excel in Canada, and (b) Continuing Professional Education (CPE) which delivers career-focused programs including post-graduate certificates, designed for learners seeking to level up their skills and credentials in areas of growing industry need. Residing on the Keele campus in a new purpose-designed facility, it is equipped for current and future program delivery in person, online and through hybrid blended formats.
The Assistant Vice President (AVP) will provide leadership on strategic and operational planning, accountability and performance frameworks, benchmarks and measurements for the School and its staff, with the goal of driving program development, growth, student satisfaction and York's brand. The School functions as a self-sustaining revenue generating operation, requiring its AVP to develop and oversee enrolment and financial planning systems to produce net revenues for investment in business growth, capital improvements, and supporting the academic priorities of the University. Reporting to the Provost & Vice President Academic (Provost), the AVP will engage and work collaboratively with the Deans, academic colleagues and other senior university administrators regarding current and future program offerings, quality control, and keeping York at the forefront of higher education innovation. In collaboration with the Vice Provost Students, the AVP will be responsible for the recruitment of domestic and international students, as a significant number of York's international students come by way of the School.
As the ideal candidate, you are a strategic leader with exceptional business acumen and interpersonal skills. Entrepreneurial by nature, you have been successful at establishing new programs and revenue generating offerings, preferably within academic or multi-stakeholder environments. You understand academic decision-making processes and are skilled at solidifying critical relationships both within and external to your institution. With a proven track record of success in financial planning, human resource management, policy development and business processes, your peers and staff would describe you as deliberate and creative in your ability to solve complex problems. You are collaborative, fair, and client-focused with a commitment and understanding of the needs of your partners within the academic setting. You have advanced knowledge and experience leading business transformation to build robust, scalable, diverse, and sustainable revenue streams. A background in adult education, university administration and online/blended learning is ideal.
For further information, please contact Kathy Rahme at krahme@boyden.com and Leslie Feldman at lfeldman@boyden.com and state the title of the position in the subject line of your e-mail. To apply, please submit your application at https://boyden.thriveapp.ly/job/2025.
The University welcomes applications from all qualified individuals, including individuals within the University's employment equity categories. York University is an Affirmative Action (AA) employer and strongly values diversity, including gender and sexual diversity, within its community. The Affirmative Action Program applies to women, members of racialized groups, Indigenous peoples, persons with disabilities and those who self-identify as 2SLGBTQ+
The University is committed to the principles of the Accessibility for Ontarians with Disabilities Act (AODA). As such, the University strives to make its recruitment, assessment, and selection processes as accessible as possible and provide accommodations as required for applicants with disabilities. If you require any accommodations at any point during the application and hiring process, please contact Kathy Rahme at krahme@boyden.com.
We thank all applicants for their interest, however, only those under consideration for the role will be contacted and priority will be given to Canadian citizens and permanent residents.

School: McGill University, Faculty of Science and School of Continuing Studies
Location: Montreal, QC
Position: Joint Appointment - MATH/STATISTICS FACULTY LECTURER

The Faculty of Science and the School of Continuing Studies (SCS) invite applicants to apply for the position of
Faculty Lecturer to teach undergraduate or graduate Mathematics or Statistics courses. This is a full-time, nontenure
track, teaching position with opportunity to conduct research.
We are interested in receiving applications from candidates who have a PhD in Mathematics, Statistics or
related area. Experience in teaching face to face and online, expertise in fostering active learning and inclusive
environments, and experience in designing tailored courses for an Indigenous, underrepresented and/or
underserved audience are strongly sought qualities.
This is a full-time, ranked academic, non-tenure-track position with an initial appointment of three (3) years,
reporting to the Chair of the Department of Mathematics and Statistics and to the SCS Associate Dean of
Academic and Faculty Affairs The desired start date is August 1, 2023.


Job Duties:

Representative responsibilities may include, but are not limited to, the following:

Teach up to the equivalent of 18 credits per academic year (undergraduate and/or graduate level, credit
and/or non-credit professional courses) — the actual course load will depend on the scope of academic
administrative responsibilities/special projects as determined jointly by the Department of Mathematics and
Statistics and the School of Continuing Studies;

Work collaboratively with other faculty members in the development and implementation of curricula;

Maintain the academic rigour of courses and ensuring that pedagogical methods are up to date;

Assist in the development of teaching material including web-based learning modules;

Develop and maintain fruitful working relationships with the University's Faculties and Schools and service
units;

Serve on Faculty of Science, SCS, University and departmental committees and workgroups as needed and
available;

McGill faculty members are expected to contribute to service activities within their units, the University, and
the wider scholarly community. A demonstrated commitment to equity, diversity, and inclusion is also
expected.


Education/Experience Required

PhD in Mathematics, Statistics or related field

Minimum of two (2) years of teaching experience in higher education; particularly teaching Indigenous,
underrepresented and under-served learners

Other Qualifying Skills and/or Abilities
Preference will be given to candidates whose work is grounded in Indigenous, perspectives as informed by
their personal familiarity and/or professional experience with/in Indigenous communities, organizations, and
institutions.
Teaching experience in post-secondary or higher education.

Strong written and oral communication skills in English; knowledge of French is an asset.

Ability to communicate orally in Mohawk, Inuktitut, Cree, or any other First Nations or Inuit language is
preferred.

Experience with program or course development and delivery.

Demonstrated skills in educational needs assessment and all aspects of program development and delivery.

Demonstrated ability to use a variety of educational technologies to support program delivery and student
learning.

Demonstrated organizational and leadership skills.

Demonstrated commitment to staying abreast of research and advances in the relevant area of
specialization.

Excellent interpersonal, time-management, and organizational skills.

Demonstrated ability to prepare and write grant reports.


Job Type:Full-time Contract Academic Staff (Non-Tenure)

Rank:Faculty Lecturer

Length of Appointment:Three years

Salary: Salary will be commensurate with qualifications and experience.
Applying
Applications should be addressed to Professor Christian Grenet, and submitted in Workday by June 1, 2023.

Applications must include the following materials:

Cover letter summarizing relevant educational background and work experience

Curriculum vitae tailored to this position

A teaching statement which includes an account of teaching experience

A research plan or interest statement if applicable

Teaching evaluations for the two most recent years

Name, affiliation, and contact information of three references

McGill University is committed to equity in employment and diversity. It welcomes applications from indigenous
peoples, visible minorities, ethnic minorities, persons with disabilities, women, persons of minority sexual
orientations and gender identities, and others who may contribute to further diversification.
We thank all applicants for their interest in McGill University. However, only applicants selected for an
interview will be contacts.
McGill University is committed to equity and diversity within its community and values academic rigour and
excellence. We welcome and encourage applications from racialized persons/visible minorities, women,
Indigenous persons, persons with disabilities, ethnic minorities, and persons of minority sexual orientations and
gender identities, as well as from all qualified candidates with the skills and knowledge to engage productively
with diverse communities.
At McGill, research that reflects diverse intellectual traditions, methodologies, and modes of dissemination and
translation is valued and encouraged. Candidates are invited to demonstrate their research impact both within
and across academic disciplines and in other sectors, such as government, communities, or industry. 
McGill further recognizes and fairly considers the impact of leaves (e.g., family care or health-related) that may
contribute to career interruptions or slowdowns. Candidates are encouraged to signal any leave that affected
productivity, or that may have had an effect on their career path. This information will be considered to ensure
the equitable assessment of the candidate's record.
McGill implements an employment equity program and encourages members of designated equity groups to
self-identify. It further seeks to ensure the equitable treatment and full inclusion of persons with disabilities by 
striving for the implementation of universal design principles transversally, across all facets of the University
community, and through accommodation policies and procedures. Persons with disabilities who anticipate
 needing accommodations for any part of the application process may contact, in confidence,
 accessibilityrequest.hr@mcgill.ca.
 All qualified applicants are encouraged to apply; however, in accordance with Canadian immigration
 requirements, Canadians and permanent residents will be given priority.
How to submit a job posting
Members
Members must log into the member portal to submit a job posting at no cost.
Non-members
Non-members are welcome to share their continuing or higher education career opportunities with our members. Postings must be appropriate and of interest to our members and will be reviewed before placement on the website. Your posting will also be shared directly with our members via email.
Fee: $145.00
Recruitment Agencies
If you are a recruitment agency posting a position on behalf of one of our members, please contact the secretariat for more information.
If you are a recruitment agency posting a position on behalf of a non-member, please follow the non-member posting process to remit the posting fee.
In addition to appearing on this webpage, all job postings are displayed in our member portal for 30 days unless otherwise specified.