In 1954, the directors of extension and summer schools at several Canadian universities formed an association to promote their common interests called the Canadian Association of Directors of Extension and Summer School (CADESS). Coincident with increasing membership, new demands for adult learning, and a variety of institutional responses, CADESS expanded its activities over the next two decades and, in 1974, changed its name to the Canadian Association for University Continuing Education (CAUCE).
Our Vision
Strengthening the impact of universities through excellence in continuing education. 
Our Mission
Advancing learning and workplace readiness in 21st century Canada, CAUCE is dedicated to supporting the success of our members in serving professional and adult learners and diverse learning communities. We accomplish this by fostering best practices in lifelong teaching and learning, flexible learning models, including online learning, and university-community engagement. 
Our Values
As a professional organization, we value collaboration, openness, courage, trust, creativity and innovation, equity, diversity and belonging, excellence, agility and resilience. These are hallmarks of our practice.
Our Mandate
We promote activities aimed at fostering a greater role for universities in responding to Canada's needs for training and retraining;

We participate in forums affecting educational policy-making; acting as an advocate for expanding lifelong learning opportunities;

We sponsor research aimed at applying theoretical and empirical analysis to improving professional practice in continuing education;

We recognize, through awards and honors, outstanding contributions to the field of university continuing education;

We offer conferences, professional development activities, publications and communication networks designed to leverage the successful efforts of individuals and institutions in order to promote the collective advancement of continuing education.
President's Message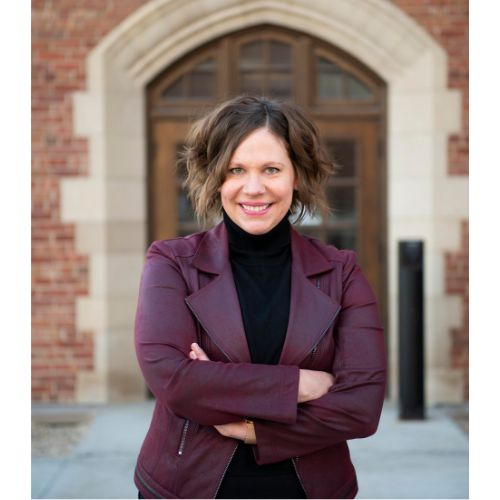 Hello colleagues,
First, I want to thank you all for trusting me to take on this role. It is an honour and privilege to serve as the CAUCE president for the 2022-23 year.
I would like to acknowledge that I am writing from my office at the University of Regina, situated on Treaty 4 lands, with a presence in Treaty 6, the territories of the nêhiyawak, Anihšināpēk, Dakota, Lakota, and Nakoda, and the homeland of the Métis/Michif Nation. When I speak and reflect on this land acknowledgment, I remember that I am grateful to be here and to have the opportunity to learn and grow here in Treaty 4—and to affirm and re-affirm my own commitments to the promises of the Treaty—as long as the sun shines, the grass grows, and the river flows.
I entered the world of continuing education in early 2008, joining the Faculty of Extension at the University of Alberta as an instructional designer, bringing with me past experience in educational technology and web communications. I was lucky enough to attend the CAUCE conference that year, and I recall feeling inspired, especially by a presentation on Stats Canada data that indicated that, at that time, approx. 30% of working Canadians engaged in some form of continuing education every year. In mid-2009, I began leading Extension's Learning Engagement Office, a team of e-learning specialists and instructional designers. In 2014, I moved into the assistant dean (academic) role, leading the continuing and professional education portfolio. In mid-2020, I took up my current position as Director of the Centre for Continuing Education at the University of Regina. When visiting family in Edmonton recently, I reflected on all of this, recognizing that I truly love what I am doing right now. I feel connected to this work we do in university continuing education.
And while each of these roles in continuing education has been incredibly rewarding, allowing me to grow within the roles and chart new paths, I recognize that the passion I have for this work is connected in deep ways to the impact we make, collectively, each and every day in the lives of our students—students who are coming to us to seek career growth and new opportunities; students who are ready to take their next steps on their own learning journeys.
I've been asked about this passion and where it comes from. When I was first asked this question during a workshop I participated in back in 2014, I inquired into this question. And I recognized, perhaps for the first time, that I had personally witnessed the difference continuing education programs can make. My mother went back to school in her mid-40s while I was still a teenager. She became a mediator, and I saw how access to education and continuing education–across a lifespan–can change a life. My mother changed her own life and the lives of her children.
Since then, I've often heard these stories of transformation, big and small, from students I've helped to serve, even in the behind-the-scenes ways of university administration. These stories always—and will always—inspire me.
In the coming year, I will bring this sense of service to CAUCE as president and carry on the good work already started by past presidents, including Sheila Leblanc, to gather data and advocate for the work and role of university continuing education in Canada today. Thank you to my CE predecessors and mentors, including Harvey King, Katy Campbell, and Heather McRae. Thank you to CAUCE's Coral, Dee, and Lyndon—without whom none of us on the Executive would be able to do our work. Thank you to everyone I've worked with on the Executive this past year: Sheila, Ian, Dany, Brad, Jennie, and Krissy. Thank you to this past year's committee chairs: Heather, Christie, Harvey, Jen, Brad, Ian, Jo-Anne, and Christina; thank you to new and incoming executive members: Rod, Mary-Ellen, Michelle, and Jo-Anne, in addition to returning executive members Sheila and Jennie. I look forward to working with all of you.
I look forward to what we'll all do together as the Canadian Association for University Continuing Education this year. I wish you all a wonderful summer and a fantastic start to the new school year in the Fall.
Yours sincerely and in service,
Christie Schultz
Dean, Centre for Continuing Education
University of Regina