In 1954, the directors of extension and summer schools at several Canadian universities formed an association to promote their common interests called the Canadian Association of Directors of Extension and Summer School (CADESS). Coincident with increasing membership, new demands for adult learning, and a variety of institutional responses, CADESS expanded its activities over the next two decades and, in 1974, changed its name to the Canadian Association for University Continuing Education (CAUCE).
Our Vision
Strengthening the impact of universities through excellence in continuing education. 
Our Mission
Advancing learning and workplace readiness in 21st century Canada, CAUCE is dedicated to supporting the success of our members in serving professional and adult learners and diverse learning communities. We accomplish this by fostering best practices in lifelong teaching and learning, flexible learning models, including online learning, and university-community engagement. 
Our Values
As a professional organization, we value collaboration, openness, courage, trust, creativity and innovation, equity, diversity and belonging, excellence, agility and resilience. These are hallmarks of our practice.
Our Mandate
We promote activities aimed at fostering a greater role for universities in responding to Canada's needs for training and retraining;

We participate in forums affecting educational policy-making; acting as an advocate for expanding lifelong learning opportunities;

We sponsor research aimed at applying theoretical and empirical analysis to improving professional practice in continuing education;

We recognize, through awards and honors, outstanding contributions to the field of university continuing education;

We offer conferences, professional development activities, publications and communication networks designed to leverage the successful efforts of individuals and institutions in order to promote the collective advancement of continuing education.
President's Message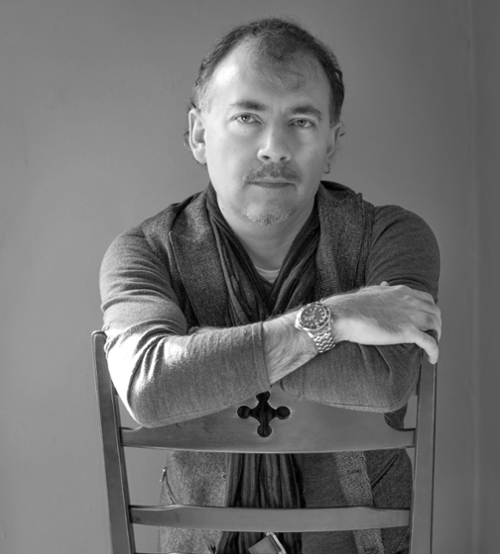 Dear Colleagues 
First and foremost  I would like to acknowledge that I am writing this from the lands of the Anishinaabeg, Cree, Oji-Cree, Dakota, and Dene peoples, and on the homeland of the Métis Nation. CAUCE respectfully acknowledges that our homes, workplaces, meeting places, and the paths we travel on are located on the ancestral territories of the Indigenous Peoples. These lands, now known as Canada, have been cherished, nurtured, and protected by the First Nations, Métis, and Inuit since time immemorial. These territories encompass lands that are either recognized under the modern treaties and self-governance of First Nations, those that remain unceded and un-surrendered, as well as traditional lands from which Indigenous Peoples have been dislocated. It is with deep gratitude that we have the privilege to live, work, and learn on these lands, acknowledging the enduring presence and resilience of Indigenous Peoples.
I am profoundly honored to step into the role of CAUCE President for the 2023-2024 term. As I consider the immense responsibility this role embodies, I am fully aware of the foundation established by my predecessors who have unwaveringly dedicated their expertise and time to nurture lifelong learning. Christie Schultz, our 2022-23 president, is a quintessential example of such commitment, commitment that was uncompromising from all past CAUCE presidents.
We live in a time often characterized by short-term overestimations of change and long-term underestimations. This era is marked by significant challenges - burgeoning populations, ageing societies, global climate crises, conflicts, and unforeseen disruptions. These elements have started to destabilize global economies, reshape labor markets, and deepen the divide between social classes. Amid these challenges, the role of universities worldwide in providing access to education becomes paramount. The scale and complexity of these global pressures are unprecedented, underscoring the critical importance of our mandate: to provide socially relevant education accessible to all. In this context, continuing education leaders face a climate where ambiguity has become the new norm. Learners today navigate a dynamic labor market marked by disparity between perceived skill needs and actual labor market qualifications. Factors such as regional disparities in the adoption of new technologies and shifting business models in response to labor market uncertainty, economic downturns, and region-specific skilling initiatives often result in lifelong education practices and models that cannot be implemented universally. Amid this environment, continuing education leaders must exhibit agility, collaboration, and divergent thinking to ensure our programming is responsive to local needs while recognizing that the future economy requires broad, "national and international" knowledge and talent mobility. Addressing this ambiguity and disparity remains a formidable challenge. 
The previous years have shown the resilience of our association, standing firm in its commitment to lifelong learning despite the pandemic's escalating challenges. As we begin this new term, our resolve is steadfast. We understand the necessity to adapt and evolve to society's changing needs and are dedicated to identifying strategic avenues for cooperation. We aim to build clear, navigable paths to lifelong learning through an integrated approach to higher education.
Over nearly a century, leaders and professionals in continuing education have risen to the challenges of their times, constantly enhancing capacity and translating intentions into action. From the civic education and political empowerment movements of Nottingham, England, and Antigonish, Nova Scotia, to the adoption of lifelong learning principles in Southeast Asia, our field has consistently evolved and adapted. 
As we work towards a future state, let's remember that we are guardians of this legacy. Our work transcends individual efforts - it's a collective endeavor, a united pursuit of lifelong learning opportunities for all. Let's meet this challenge with a resolve to foster access to education, create socially relevant programs, and facilitate personal and professional growth for learners worldwide. 
I am sincerely grateful for your trust in me and look forward to a year of collective action, collaborative growth, and continued dedication to lifelong learning in the face of change and ambiguity.
Rod Lastra
Acting Dean, Extended Education
University of Manitoba