Conference Venue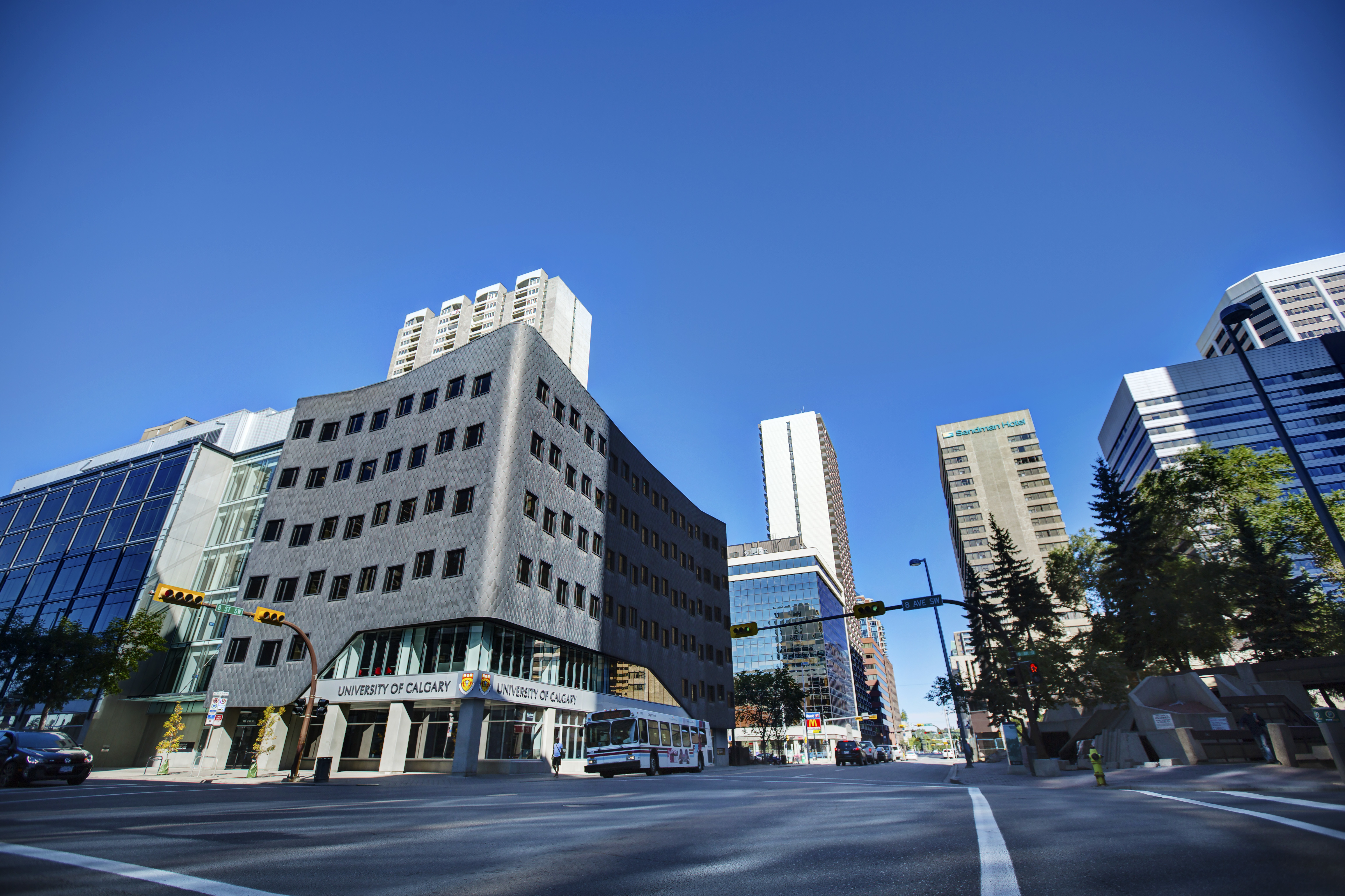 All plenary and concurrent sessions take place at University of Calgary's downtown campus, located at 906 8 Avenue SW.
The University of Calgary's downtown location is a unique intellectual and corporate hub that offers select graduate level and executive educational programming through the Haskayne School of Business and The School of Public Policy, as well as convenient meeting and function space for the city's business community.
Opened in 2010, the building provides over 140,000 square feet of flexible space for learning and community engagement, along one of the busiest pedestrian thoroughfares in downtown Calgary. 
Accomodation
Sandman Signature Calgary Downtown Hotel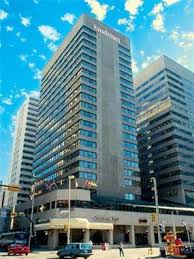 888 - 7th Avenue SW Calgary, AB
Located in the heart of downtown Calgary, Sandman Hotel Calgary City Centre is the exclusive hotel for CAUCE 2024.  Featuring spacious and beautifully redesigned guest rooms that encourage both relaxation and productivity, we've completely refreshed this centrally located hotel with more of what matters to keep you comfortable and connected. 
The Sandmand Hotel is about 25 minutes away from Calgary International Airport (YYC) by car.
The hotel is on Calgary's light-rail transit line, quickly transporting you off to many attractions Calgary Zoo, TELUS Convention Centre, Calgary Tower, museums, and more. Calgary's premier retail and entertainment district—17th Avenue—is a quick 15-minute walk from the hotel doors. You can discover more than 400 retail shops, and restaurants aplenty. When hockey's on, you'll find the Calgary Flames Scotiabank Saddledome at the east end of 17th Avenue.
During your stay on the hotel, you'll find shopping, dining, and other amenities all within a 2 km radius of the hotel. Explore all the hotel amenities.
Book now and save
We have arranged a block of rooms for a special rate (not including fees and taxes) of $119/night (one queen); $125/night (one king); and $139/night (one king with kitchenette). 
Preferred rates will be offered three (3) days prior to and three (3) days following the dates of the room block, subject to room, room type, and rate availability. The reservation deadline is April 30, 2024.
To reserve your room, call 1-800-726-3626 (1-800-SANDMAN) and reference Sandman Signature Calgary Downtown, Block ID 198767 or Block Code 2024UCALGARY. You may also book online by clicking the button below.
To avoid disappointment, don't wait to book your room. Individual cancellations are 24 hours prior to arrival.
Airfare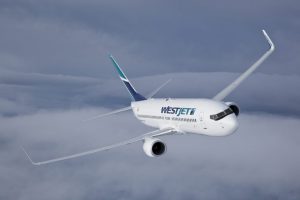 WestJet has partnered with us to offer 5% off Econo* and 10% off EconoFlex and Premium fares for travel within Canada and 2% off Econo*, 5% off EconoFlex and 10% off Premium base fares for guests traveling Trans-border into and out of Calgary. You will need the discount code listed below to take advantage of this offer. Please visit www.westjet.com/conventions to make a booking online. Basic and business class bookings are not eligible for discounts. 
Travel period: May 14, 2024 to May 31, 2024
Coupon code (Guest web/Travel Agent web): 3P9F6IW 
*Basic fare class is excluded from discount. Discount codes are valid for travel on the dates indicated above. Percentage discount is applied to base fare. Taxes, fees and charges are extra. The base fare may be represented as Air Transportation Charges (excepting Other Air Transportation Charges) in the booking flow. Other air transportation charges, taxes, fees and charges are not discounted. Discount codes are intended for use by the event attendees and organizers only. Distribution to any outside third parties or unauthorized channel is prohibited. Discount can be used for a one-way or round-trip booking. Discount cannot be applied towards multi-city bookings. Only one discount code may be used per booking. Seasonal start and end dates may apply. No cash value. Discount only applies to flights marketed and operated wholly by WestJet, WestJet Encore, WestJet Link, and Delta flights marketed by WestJet via codeshare. It is not applicable when traveling with our other codeshare, interline or other airline partners. New bookings only. Offer is limited and subject to availability. No cash value. Non-refundable and non-transferable. Discount cannot be used towards the purchase of a Member Exclusive fare or the purchase of a WestJet Vacations package. Discount cannot be combined with any other discount codes or companion voucher bookings. WestJet dollars, Travel Bank and gift cards cannot be used as a form of payment. Any changes or cancellations to discount code bookings must be made by calling 1-888-937-8538. If the booking is changed or cancelled, the discount will no longer apply. Other restrictions may apply and are subject to change at any time. WestJet's fares, schedules, and policies, and any and all equipment used in connection with the provision of the meetings and conventions travel services may be changed or terminated by WestJet at any time and for any reason, in each case without notice or liability. WestJet may terminate or reduce flights to any event city at any time and for any reason without notice or liability
Calgary and area
Welcome to Calgary, a city rich with beautiful landscapes, picturesque skylines and urban vibrancy. With community spirit at its core, Calgary is a young, energetic and diverse city full of shareable experiences.
There are many places to discover in Calgary. Here are some of Calgary's highlights:
Visit the mountains!
From world-class mountain sports, to unique local boutiques and accommodations and mouth-watering dining experiences, locals and visitors alike rarely take a break - living for adventure 360 days a year, leaving a mere 5 for a little R & R. Take a stroll down Canmore's charming main street or hop on a fat bike and charge through the lively fall colours of the Canmore Nordic Centre and we promise you'll fall in love with the one-of-a-kind mountain lifestyle the locals live every day. The Canmore Kananaskis area has been welcoming our neighbors from Calgary, Edmonton, and abroad since 1884. Come take the 360º tour of this vibrant destination! 
Banff & Lake Louise has a rich heritage as one of the world's most awe-inspiring mountain destinations. With easy access to pristine wilderness, endless outdoor adventures, and all the amenities you need, in Banff National Park you feel truly immersed in nature.
A little further from Calgary, the town of Jasper is in the heart of Jasper National Park. The park's shimmering glaciers, abundant wildlife, crystal-clear lakes, thundering waterfalls, deep canyons and evergreen forest — all surrounded by towering mountains — are some of the reasons the park was named a UNESCO World Heritage Site. It's one of only 15 such sites in Canada. At 11,228 square kilometers (4,335 square miles), Jasper National Park is also Canada's largest park in the Rocky Mountains and the second largest Dark Sky Preserve in the world.