Kevin Chief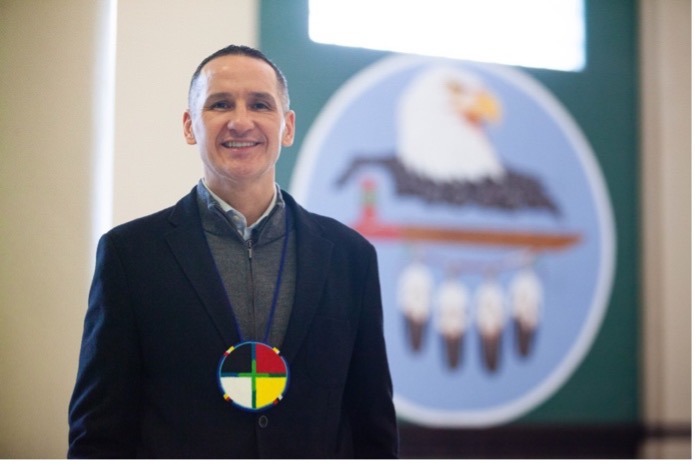 Principal | Chief Partnerships Manitoba Incorporated
Wednesday, May 17, 2023 @ 9:15 am CDT
Sharing Stories of Resiliency and Reconciliation
As a sought-after speaker, Kevin draws on his humble beginnings as an Indigenous youth in Winnipeg's North End to working alongside business, community, and government leaders. Through sharing personal stories of resiliency, possibility, and hope, he is able to engage diverse crowds into inclusive and healthy conversations about reconciliation.
Kevin Chief is Principal of Chief Partnerships Manitoba Incorporated. He is currently the chairperson for the Centre of Aboriginal Human Resource Development Inc. and Senior Advisor at True North Sports and Entertainment. Kevin brings a commitment to community and leadership development through his dedication to education, training, and employment.

Born and raised in Winnipeg's North End, he has considerable public sector and community experience. He served as a member of the Legislative Assembly of Manitoba, representing Point Douglas, and was appointed to Cabinet as Minister of Children and Youth Opportunities in 2012, Minister responsible for the City of Winnipeg in 2013, and Minister of Jobs and the Economy in 2014. Following public service, Kevin was the Vice President at the Business Council of Manitoba. Chief is the co-founder of the Winnipeg Aboriginal Sport Achievement Centre.

Kevin and his wife Melanie have three young sons: Hayden, Kellan, and Daxton. He is also known as a high steppin' square dancer as a part of the Norman Chief Memorial Dancers.
Kevin Chief talks about his own experience and about how knowing yourself can help us serve others.
Chris Dede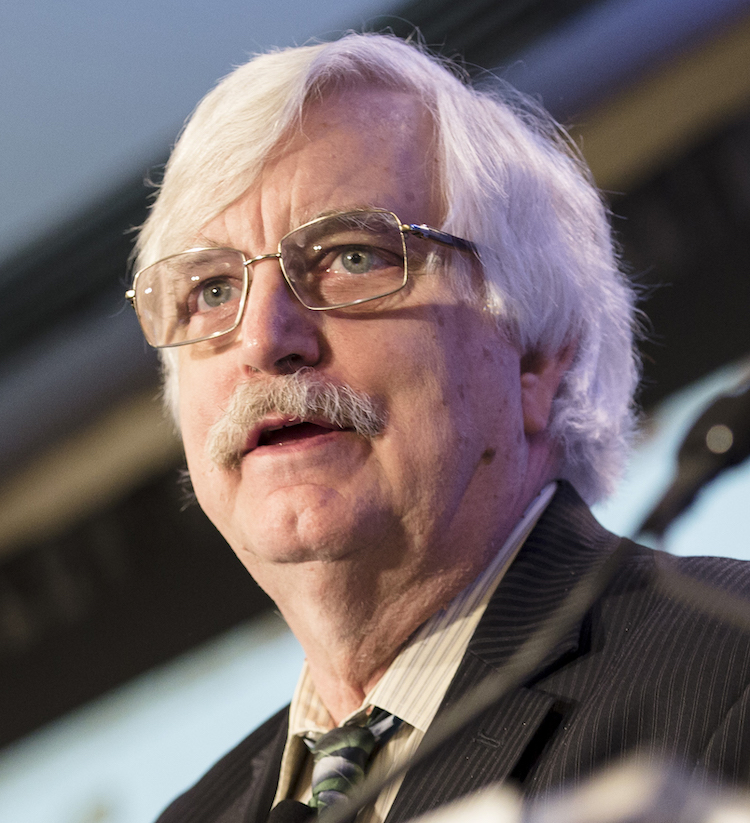 Senior Research Fellow | Harvard Graduate School of Education
Friday, May 19, 2023 @ 10:30 am CDT
Chris Dede is a Senior Research Fellow at the Harvard Graduate School of Education and was for 22 years its Timothy E. Wirth Professor in Learning Technologies.  His fields of scholarship include emerging technologies, policy, and leadership.  From 2001-2004, he was Chair of the HGSE department of Teaching and Learning.  In 2007, he was honored by Harvard University as an outstanding teacher, and in 2011 he was named a Fellow of the American Educational Research Association. 
In 2020 Chris co-founded the Silver Lining for Learning initiative (https://silverliningforlearning.org). He is currently a Member of the OECD 2030 Scientific Committee and an Advisor to the Alliance for the Future of Digital Learning, sponsored by the Mohammed bin Rashid Global Initiative (MBRGI). Also, Chris is a Co-Principal Investigator and Associate Director for Research of the NSF-funded National Artificial Intelligence Institute in Adult Learning and Online Education.
His most recent co-edited books include: Teacher Learning in the Digital Age: Online Professional Development in STEM Education; Virtual, Augmented, and Mixed Realities in Education; Learning engineering for online education: Theoretical contexts and design-based examples; and The 60-Year Curriculum: New Models for Lifelong Learning in the Digital Economy.
Reactor Discussion Panel
Friday, May 19, 2023 @ 11:00 am CDT
Providing their diverse perspectives and insights, a thought-provoking panel will follow our closing keynote address. The panel will discuss two or three pertinent themes raised in the keynote presentation that will be significant to the field of university continuing education in Canada. You will be inspired and engaged by this lively discourse and will have the opportunity to comment and ask questions. Don't be shy! We have a few signed copies of Chris' new book (The 60-Year Curriculum: New Models for Lifelong Learning in the Digital Economy) as giveaways to those who step up to the mic and ask a question.