Dr. Andrew B. Campbell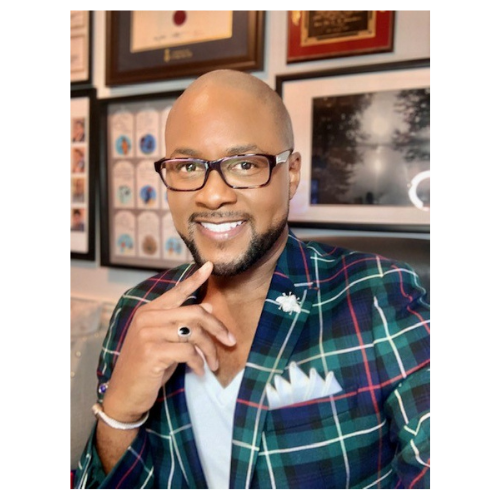 Educator, Workshop Facilitator, Motivational Speaker, Storyteller, and Author
Tuesday, May 25, 2021
11:15 am ET
Creating, Fostering & Sustaining Intentional Spaces of Belonging
"Belonging is a manifestation of deep connection." (Biss, 2019). What are the barriers in our institutions that impact belonging? How do we move from surviving to thriving in a virtual world? How do we ensure our school's culture and climate is one where our students feel a genuine sense of belonging? What are those inclusionary practices that can ensure we create and foster belonging within our institutions? In this workshop we will examine these questions and provide additional tools to create a deeper sense of inclusion and belonging in our schools so that our students, staff and colleagues can truly see themselves reflected in how we offer educational opportunities.
Dr. Andrew B. Campbell (
DR. ABC
) is a graduate of the University of Toronto, with a PhD. in Educational Leadership, Policy, and Diversity. He is presently a Faculty member in the Master of Teaching (MT) Program at the University of Toronto and an Adjunct Assistant Professor at Queens University (online). He is an Ontario Certified Teacher (OCT) and has been an educator for over 25 years in Jamaica, The Bahamas and Canada. He has authored two books:
"Teachable Moments with DR. ABC: A Spoonful for the Journey (2015)
and
The Invisible Student in the Jamaican Classroom (2018)."
His research and teaching focus on issues of Equity, Diversity, Inclusion, Racism/Ant-Black Racism, Educational Leadership, Black LGBTQ+ Issues, and Teacher Performance Evaluation. He has presented at numerous peer-reviewed academic conferences and has delivered many presentations as a motivational speaker, keynote, and workshop facilitator. He loves people, food, fashion, and travelling.
Ken Steele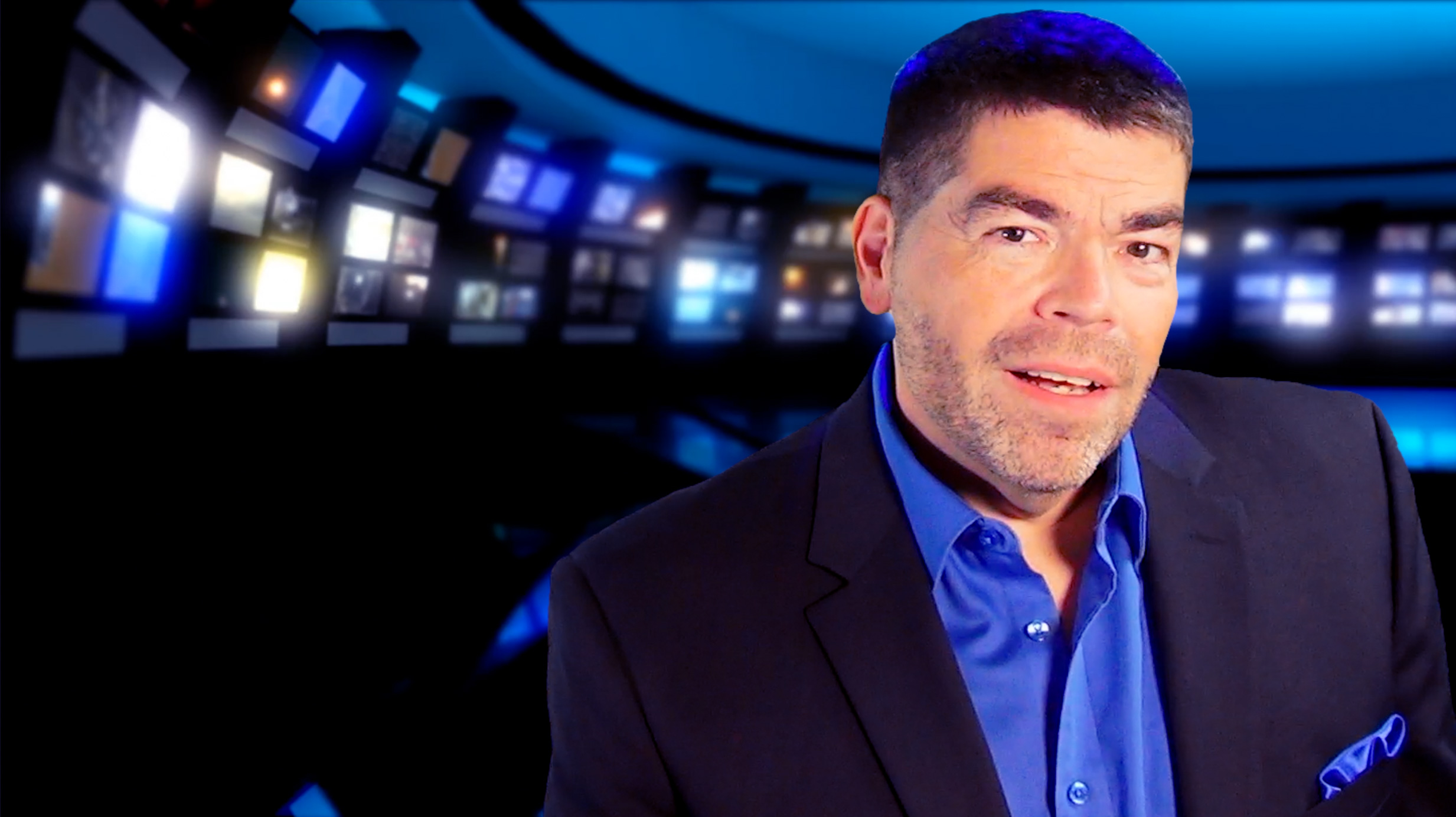 Higher Ed Futurist, Keynote Speaker, and Strategist
Wednesday, May 26, 2021
2:30 pm ET
Moving to Centre Stage: Reimagining the Role of Continuing Ed
The pandemic has given distance and continuing education an unprecedented moment in the spotlight, as campus leaders and their political masters have come to recognize the critical importance of business and academic continuity in the face of ongoing disruptions; the value of flexible, modular and portable learning to address issues of access and equity; and the urgency of lifelong upskilling and reskilling for displaced workers in a rapidly evolving labour market. But in the post-pandemic "new normal," how do we avoid being pushed back into a supporting role, backstage? More than ever, the academy will need our innovative and entrepreneurial experience and skills to survive the fiscal, demographic and competitive pressures that lie ahead. In this fast-paced keynote session, Ken Steele will provide a dynamic glimpse of future directions for higher education, and engage us in collectively envisioning our role in shaping it.
More than 25,000 higher education professionals across Canada and the US have come to rely on Ken Steele as a definitive source of breaking news, bright ideas and insight into student trends, technological innovation, strategic planning, branding and recruitment marketing.  He has consulted with hundreds of colleges and universities, helping them interpret market research, understand their competitive context, and develop distinctive institutional strategies and brand positions using his proprietary Brand Chemistry™ model.
Ken brings his comprehensive perspective to a broad range of audiences hundreds of times a year, from boards and senior administration, to faculty and support staff, concerned parents, government policy analysts and Canada's most powerful corporate CEOs.  His presentations provide dynamic "big picture" context for any conference or workshop, and are always timely, customized, dynamic and packed with data and best practices from an astounding range of sources. Clients rave about the impact of these presentations, and the conversations that result.
Ken's unique perspective has been shaped by award-winning careers spanning 4 decades, first as a humanities computing researcher and Shakespeare instructor, then an IT consultant, ad agency creative director, and ultimately a higher education market research analyst and brand consultant. In 2003, he conceived and co-founded Academica Group, a market research firm doing some of the largest postsecondary consumer surveys in the world, and created the Top Ten, which has become Canada's leading higher ed news daily.  Ken left Academica in 2012 to focus on his public speaking and facilitation work under the new name Eduvation. He hosts an almost-weekly webcast, Ten with Ken, which explores emerging trends, bright ideas, and higher ed marketing. Ken has published dozens of articles and white papers on postsecondary students and branding, and co-authored Canada's first book on strategic enrolment management.
In recent years, Ken has delivered keynotes at more than 70 conferences, nationally and internationally, facilitated more than 50 board meetings and leadership retreats, and presented workshops and lectures at almost 100 college, university, or independent school campuses. He speaks on a wide range of topics encompassing social and demographic trends, student attitudes and perceptions, recruitment marketing and institutional branding, student retention and enrolment management, and innovations in teaching and learning.
Panel Presentation
Future-Proofing the Credentialing Ecosystem: Bringing Microcredentials Into the Fold
May 27, 12:15 – 1:15 pm ET
The concept of microcredentialing has gained momentum over the past year—making its way into everything from policy discussions to University senate meetings and decisions. Of course, in the Continuing Education space, microcredentialing is nothing new. But its prominence and potential poses new challenges and opportunities for folks in the CE space. Rather than working in parallel with the rest of the institution, there's an opportunity for CE units to create more integrative credentialing frameworks that intersect with the main campus… and potentially the rest of the country. 
This panel will explore the topic of microcredentialing from a range of diverse perspectives to shine a light on where we are and where we need to go to mainstream microcredentials. Perspectives include that of a senior leader who has worked in an environment with a an established national microcredentialing framework, a consultant who has assessed various microcredentialing platforms to understand the infrastructural requirements, an employer building their own microcredentialing network to support upskilling and reskilling, and a regulator who focuses on quality assurance for creative academic programming.
Moderator: Amrit Ahluwalia, Managing Editor, The EvoLLLution
Deb Adair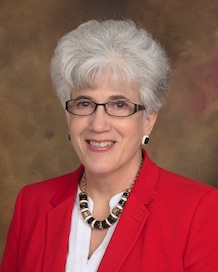 Deb Adair, Executive Director and CEO, Quality Matters 
Dr. Deborah Adair is the Executive Director of Quality Matters, an international non-profit organization providing a scalable quality assurance system for online and blended learning.  Utilized by over 1500 institutions across education sectors in 28 countries, QM's tools and training support education professionals in improving digital education and meeting QM's nationally-recognized standards. Dr. Adair serves on the Board of Directors for the International Network for Quality Assurance Agencies in Higher Education (INQAAHE) and has served on advisory bodies for the WICHE Cooperative for Educational Technologies, the National University Technology Network, the Presidents Forum, and Credential Engine. 
Joanne Duklas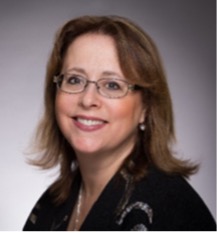 Joanne Duklas, President, Duklas Cornerstone Consulting Inc.; Executive Lead, ARUCC National Network – MyCreds™ | MesCertif™
Joanne Duklas is an award-winning leader in higher education who leads her own consulting firm in higher education providing research and consulting support to governments, institutions and sector organizations. She also currently serves as the executive lead for the ARUCC National Network project which has created MyCreds™ | MesCertif™, a national document exchange highway and credential wallet for learners that delivers digitized badges, micro-credentials, documents, transcripts, and diplomas on behalf of Canadian colleges and universities.
Joanne has been formally recognized in her field provincially, nationally, and more recently, internationally with the Distinguished Service Award (2020)  by the American Postsecondary Electronic Standards Council(PESC). She is considered an expert in the higher education field and has authored several publications, presentations, and keynote addresses to advance best practice, standards, transfer, and student mobility.
Joanne is a member of several national and international organizations including the Association of Registrars of the Universities and Colleges of Canada (ARUCC - Honorary member), AACRAO, and PESC. Both her firm and the Association of Registrars of the Universities and Colleges of Canada are signatories to the Groningen Declaration Network, an international organization dedicated to student mobility through data mobility. Her career includes serving as the vice president and president of ARUCC (2010 - 2012), as a past member of the 2020/21 TAICEP Strategic Task Force, and as a former registrar and assistant vice president at one of Canada's largest post-secondary institutions.
Joanne is also a practicing fine artist who dedicates a portion of every week to bringing beauty to people's lives through her mixed media and paintings.
David Leaser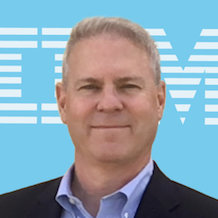 David Leaser, Senior Program Executive of Innovation and Growth Initiatives, IBM 
David Leaser is the senior executive of strategic growth initiatives for IBM's Training & Skills program. Leaser developed IBM's first cloud-based embedded learning solution and is the founder of the IBM Digital Badge program, a leading edge digital credential program. Leaser is a member of the IMS Global Consortium Board advisory group for digital credentials, and he has provided guidance to the US Department of Labor and the US Department of Education as an employer subject matter expert. He holds a B.A. in Communications from Pepperdine University and an M.A. in Communications Management from USC's Annenberg School. Mr. Leaser was appointed as an Industry Fellow in the Center for the Future of Higher Education & Talent Strategy in the College of Professional Studies at Northeastern University, an American Tier 1 university. He is the author of thought leadership white papers on talent development, including "Migrating Minds," "The Social Imperative in Workforce Development" and "Connecting Workplace Learning and Academic Credentials via Digital Badges."
Paul Mazerolle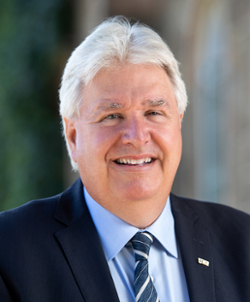 Paul Mazerolle, president and vice-chancellor, UNB 
Dr. Paul Mazerolle is UNB's 19th president and vice-chancellor.  An internationally recognized criminologist with degrees from the University of New Brunswick, Northeastern University and the University of Maryland, Paul is also a professor in the department of sociology at UNB. 
Paul spent his early career in the United States at the University of Cincinnati and relocated to Australia in 2000 where he established and was the foundation Program Head for the Criminology program at the University of Queensland.  Paul became the inaugural Director, Research and Prevention at the Queensland Crime and Misconduct Commission and in 2006, he moved to Griffith University where he became Director of the Key Centre for Ethics, Law, Justice and Governance.  In 2009, he was appointed Pro Vice-Chancellor (PVC) for the Arts, Education and Law (AEL) group, a position he held for ten years. 
Paul is a member of the New Brunswick Business Council, the New Brunswick Ministerial Economic Advisory Board, the national advisory research committee for Universities Canada, and the advisory board for the Wallace McCain Institute.