Kevin Chief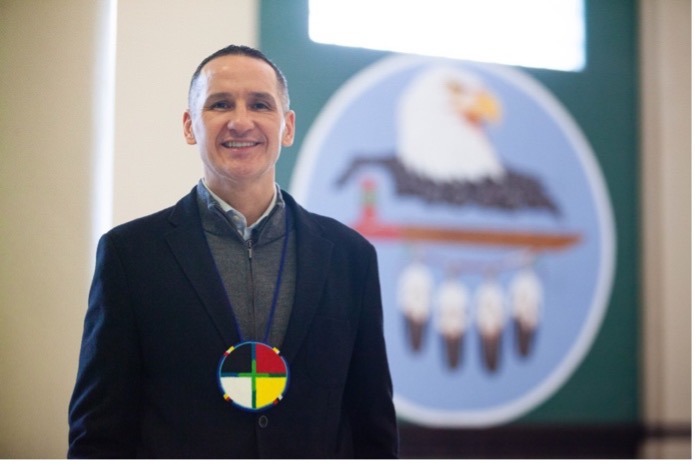 Principal | Chief Partnerships Manitoba Incorporated
Wednesday, May 17, 2023 @ 9:15 am CDT
Sharing Stories of Resiliency and Reconciliation
As a sought-after speaker, Kevin draws on his humble beginnings as an Indigenous youth in Winnipeg's North End to working alongside business, community, and government leaders. Through sharing personal stories of resiliency, possibility, and hope, he is able to engage diverse crowds into inclusive and healthy conversations about reconciliation.
Kevin Chief is Principal of Chief Partnerships Manitoba Incorporated. He is currently the chairperson for the Centre of Aboriginal Human Resource Development Inc. and Senior Advisor at True North Sports and Entertainment. Kevin brings a commitment to community and leadership development through his dedication to education, training, and employment.

Born and raised in Winnipeg's North End, he has considerable public sector and community experience. He served as a member of the Legislative Assembly of Manitoba, representing Point Douglas, and was appointed to Cabinet as Minister of Children and Youth Opportunities in 2012, Minister responsible for the City of Winnipeg in 2013, and Minister of Jobs and the Economy in 2014. Following public service, Kevin was the Vice President at the Business Council of Manitoba. Chief is the co-founder of the Winnipeg Aboriginal Sport Achievement Centre.

Kevin and his wife Melanie have three young sons: Hayden, Kellan, and Daxton. He is also known as a high steppin' square dancer as a part of the Norman Chief Memorial Dancers.
Kevin Chief talks about his own experience and about how knowing yourself can help us serve others.
Chris Dede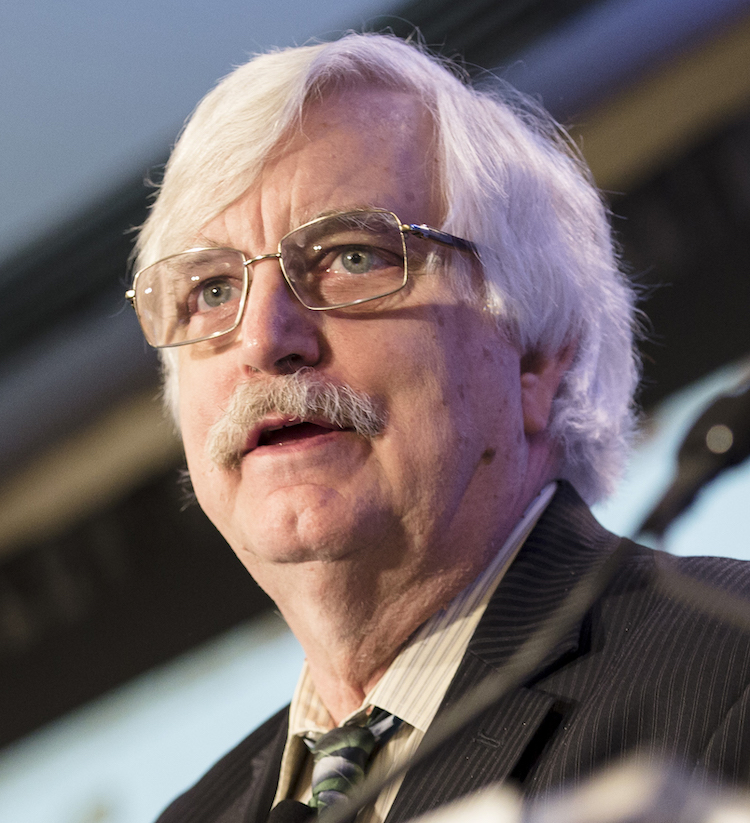 Senior Research Fellow | Harvard Graduate School of Education

Friday, May 19, 2023 @ 10:30 am CDT
From Continuing Education to Lifelong Learning
The average lifespan of the next generation is projected to be 80-90 years, and most people will need to work past age 65 to have enough savings for retirement. Teenagers need to prepare for a future of multiple careers spanning six decades, plus retirement. Continuing educators are faced with the challenge of building adults' capacity for unceasing reinvention—upskilling and reskilling--to take on many roles in the workplace, as well as for careers that do not yet exist. This opportunity to expand our traditional role is complicated by a future where AI changes the division of labor in most jobs, driving a need for workforce development to shift towards uniquely human skills. We will see increased demand for human judgment skills such as decision-making under conditions of uncertainty, deliberation, ethics, and practical knowing. Lifelong learning will increasingly involve helping humans collaborate with artificial intelligence to do work that neither are capable of in isolation.
Chris Dede is a Senior Research Fellow at the Harvard Graduate School of Education and was for 22 years its Timothy E. Wirth Professor in Learning Technologies.  His fields of scholarship include emerging technologies, policy, and leadership.  From 2001-2004, he was Chair of the HGSE department of Teaching and Learning.  In 2007, he was honored by Harvard University as an outstanding teacher, and in 2011 he was named a Fellow of the American Educational Research Association. 
In 2020 Chris co-founded the Silver Lining for Learning initiative (https://silverliningforlearning.org). He is currently a Member of the OECD 2030 Scientific Committee and an Advisor to the Alliance for the Future of Digital Learning, sponsored by the Mohammed bin Rashid Global Initiative (MBRGI). Also, Chris is a Co-Principal Investigator and Associate Director for Research of the NSF-funded National Artificial Intelligence Institute in Adult Learning and Online Education.
His most recent co-edited books include: Teacher Learning in the Digital Age: Online Professional Development in STEM Education; Virtual, Augmented, and Mixed Realities in Education; Learning engineering for online education: Theoretical contexts and design-based examples; and The 60-Year Curriculum: New Models for Lifelong Learning in the Digital Economy.
Panel Discussion Q&A
Friday, May 19, 2023 @ 11:00 am CDT
Following his pre-recorded closing keynote address, Chris Dede will join us live from Atlanta via web-conference to respond to questions from our panel on topics that will be of significance to the field of university continuing (lifelong) education in Canada. You will be inspired and engaged by this lively discourse and will have the opportunity ask a question.
Panelists
Dr. Rod Lastra, Acting Dean, Division of Extended Education, University of Manitoba
Dr. Sheila LeBlanc, Associate Vice-President, Continuing Education, University of Calgary
Dr. Dirk Morrison, Associate Professor, Educational Technology and Design (ETAD), College of Education, University of Saskatchewan
Moderator
Amrit Ahluwalia, Editor in Chief, The EvoLLLution: A Modern Campus Illumination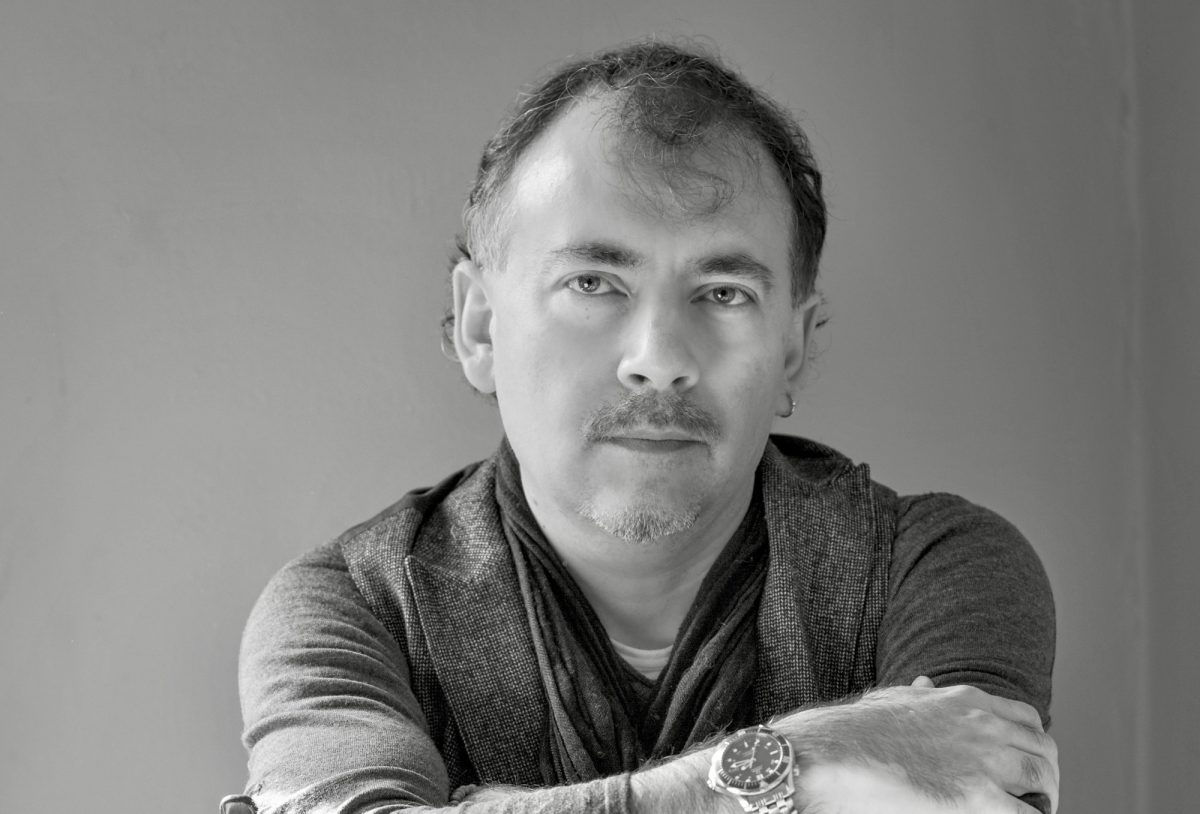 Rod Lastra is Acting Dean of the Division of Extended Education, University of Manitoba. His scholarly and professional interests are focused on exploring the evolution of Adult and Lifelong Education theory, and innovations in learning and credentialling, particularly related to how changes brought on by industrialization, global crises and disruptions have shaped the mandate of university continuing education units over the past two centuries. He is also interested in assessing structural and systemic barriers that limit accessibility to higher education in an era of ever-increasing demand for lifelong education. 
Rod holds a PhD from the University of Manitoba and has over 25 years of experience in higher education. He is an active member in a number of national and international continuing education/lifelong learning associations, organizations, and centers, and is incoming president of the Canadian Association for University Continuing Education.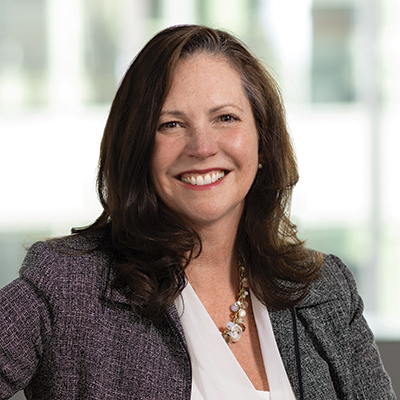 The University of Calgary welcomed Dr. Sheila LeBlanc as the Director of Continuing Education in July 2015. In early 2022, Sheila became Associate Vice-President (Continuing Education). Sheila brings a wealth of both academic and industry experience to the Continuing Education team and has a self-proclaimed passion for both teaching and lifelong learning.
Prior to this appointment, Sheila spent 3 years in the Czech Republic, where she worked as a consultant at the University of New York in Prague to help them acquire an international quality accreditation for their business school – the first university in central Europe to acquire this accreditation. Before working abroad, she served as the Director of Corporate Learning and Continuing Education at MacEwan University and taught in both their Bachelor of Commerce program and their Continuing Education Leadership certificate program.
She has also worked at the Northern Alberta Institute of Technology and Capilano University as an instructor and corporate training developer. In addition to her extensive experience in post-secondary education, Sheila has been a management consultant specializing in talent and organizational development and spent over a decade in progressive leadership roles with Telus, a major telecommunications provider.
Sheila's academic interests and management practice span the areas of leadership, organizational development and higher education entrepreneurship. She holds a Doctor of Business Administration degree in Higher Education Management from the University of Bath in the United Kingdom, as well as a Master of Business Administration in Leadership and Organizational Change from Simon Fraser University and Bachelor of Administrative Studies, in Business Management and Marketing from Thompson Rivers University.
Sheila believes that we have entered a very important time for Continuing Education. "With the shortening half-life of new knowledge, digital disruption in all fields and massive employment shifts further catalyzed by the pandemic, continuous learning will be critical for all Canadians," she says. "The future of work is here, and continuous learning is how Canada will maintain its competitive edge."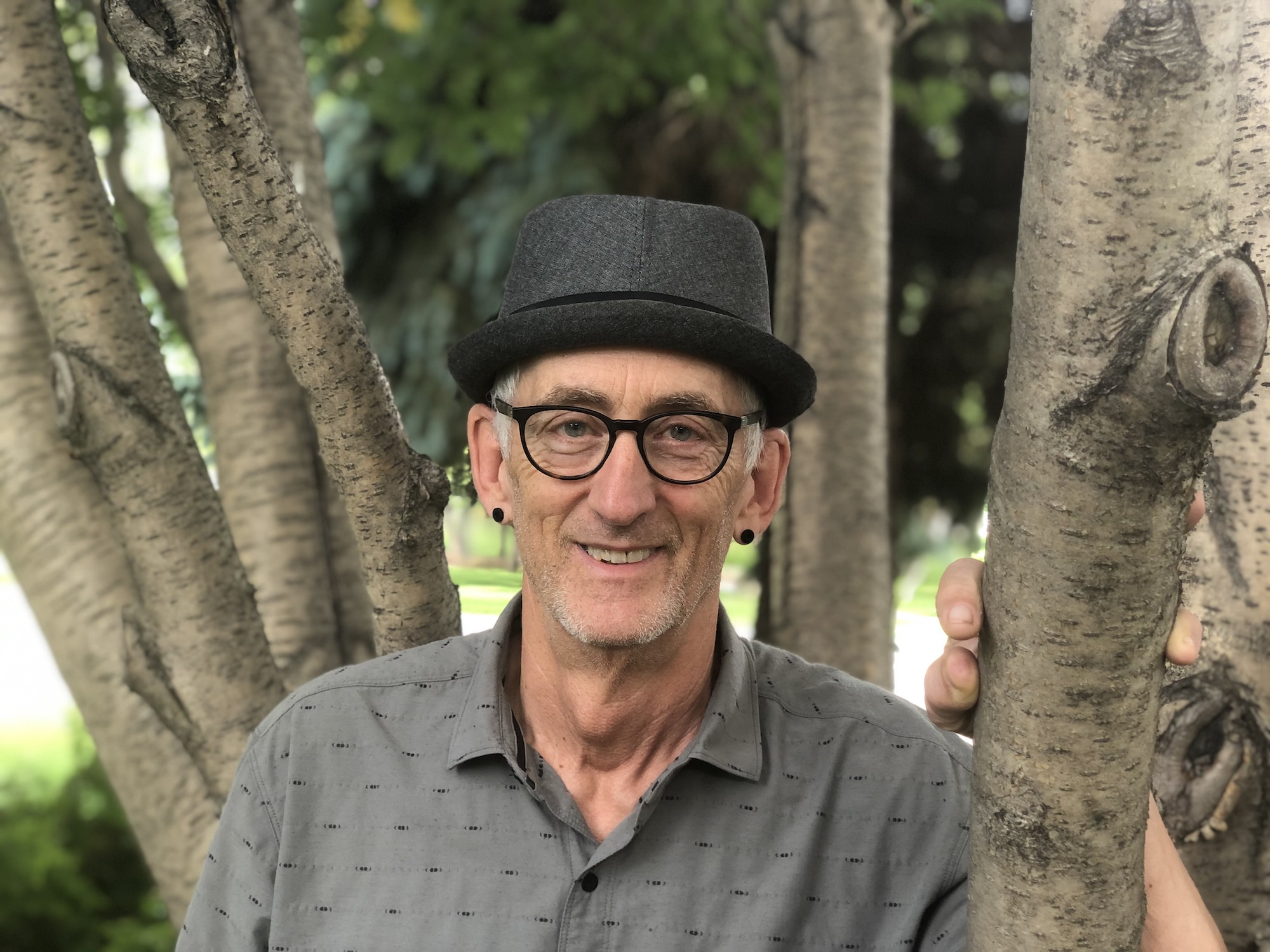 Dr. Dirk Morrison, Associate Professor, Educational Technology and Design, College of Education, University of Saskatchewan has been an active researcher in informal, self-determined adult learning since 2005. His current SSHRC-funded research is focussed on Artificial Intelligence in Higher Education (AIHED). Prior to joining the College of Education, Dr. Morrison worked for the Extension Division and was involved in CAUCE from 1992 through 2005; applications and implications of AIHED for university continuing education are of special significance to him.
Community of Practice (CoP) Dialogues
At this year's CoP dialogues and panel discussion we will be exploring the value proposition of lifelong education, the disciplinary core of continuing and/or extension education. Despite of the diversity of incarnations, our practice is anything but amorphous. For decades we have served the educational needs of demographics not traditionally the focus of universities. In doing so we have historically contributed to the greater good often in response to economic and or global crises. Since the early part of the 20th century Canadian continuing and extension units have been at the forefront of innovations, enabling access to higher education through the curation and delivery of content to the masses. This collective effort was recognized by UNESCO in its 1972 Faure report as well as in its 1996 Delors report which evidenced the importance of lifelong learning through the efforts of continuing and extension units throughout Canada, US, UK, Europe and emerging economies in Latin America, South Asia, Southeast Asia, and Africa.
These efforts promoted civic engagement, created alternative pathways to degrees, and attempted to narrow the growing equity gap through programming designed to improve socio-economic outcomes for all. These ambitious goals were the drivers of purpose for decades. Around 40 years ago a multitude of factors initiated a slow but fundamental shift. Many university continuing and extension units became increasingly dependent on revenues generated from course and program tuition/fees.  This shift towards "cost-recovery" did little in diverting attention away from our primary goals.
The coupling of new technologies with the internet in the 1990s gave way to online education and  MOOCS; recent innovations with alternative credentials has further enhanced our impact and reach. That said financial pragmatism (not by choice but by need) has begun to infuse strategy, elevating the primacy of business practice among continuing education leaders as well as others in the higher education space. Thus despite of our achievements concerns are mounting.
The Communities of Practice (CoP) forum was conceived in the mid 2010s in an effort to bring together continuing and extension education professionals to share ideas, explore common challenges, and create spaces for collaboration – a means of upholding our collective lifelong education mission in an era when we are all doing more with less.
The unprecedented economic upheaval brought on by the pandemic, global conflicts, supply chain disruptions and the pervasive pace of modernity exemplified by the adoption of AI and the ever expanding and evolving digital and clean economy is poised to change everything. The primacy of universal education has never been more important. At a time when universities are facing increasing financial pressures, the burden of increasing costs will be imposed on learners, limiting access and opportunity for millions of those not able to afford a lifelong commitment to education. As educators in the field of continuing and extension education, how we address this problem will define our value proposition and future state. Please joins us at this year's CoP dialogues and panel discussion for what is sure to be an engaging exchange of ideas on a critical topic!.
Leadership and Strategy
Ewa Wasniewski (University of Calgary Continuing Education)
Jessica Della-Latta (Queen's University)
The Leadership and Strategy CoP refers to the strategic-level issues that impact CE leaders, including planning, politics, structure, performance, and growth. Senior CE leaders are required to have a finger on the pulse of all aspects of their operation while providing vision and setting the culture for their teams. This CoP marries all disciplines (programming, online learning, administration, IT, finance and marketing, and student service administration) at a high level and focuses specifically on issues, opportunities, and trends that impact leaders and their teams. This CoP also includes intra-university collaboration, external partnerships, and business development.
The Leadership and Strategy CoP is relevant to individuals who occupy or aspire to leadership roles, including Deans, Directors, Associate Deans/Directors, Managers, and Supervisors
Marketing and Student Service Administration
Dan Elacqua (Toronto Metropolitan University, The Chang School of Continuing Education) 
The Marketing and Student Service Administration CoP is aimed at those interested and involved in attracting and retaining students through new and emerging marketing trends and enrolment practices, as well as enhancing the learner experience through enrolment management and student services. We strive to develop leaders in marketing, communications and student services through the exploration of theories and trends and sharing of best practices, strategies and tactics that shape enrolment and meet institutional goals. It also explores applications and software in the categories of CRM systems, enrolment systems, student information systems, finance or enterprise systems, data analytics, artificial intelligence, student response systems and other such technologies. 
The Marketing and Student Service Administration CoP will foster leadership development for individuals seeking to enhance and grow their expertise by learning from industry experts and collaborating with colleagues globally. Professionals at all levels can develop their knowledge and skills and stay relevant in the ever-changing continuing education, marketing, and communications environments. 
Online learning and Instructional Design
Kevin Oliver (University of Manitoba, Division of Extended Education)
The Online Learning and Instructional Design CoP explores topics related to online student experiences, teaching and learning best practices, and emerging trends. This includes emerging developments and tools in educational technology, the productive use of learning management systems, innovative assessment approaches, alternative delivery and credentialing strategies, and digital pedagogy methodologies. Sharing both challenges and successes, this CoP is relevant to individuals who occupy leadership, educational and technical roles within CE units, including Deans, Directors, Associate Deans/Directors, Managers, Instructional Designers, Learning Systems Specialists, and support personnel who work in areas related to instructional design and online learning.
Programming and Program Management
Rod Lastra (University of Manitoba, Division of Extended Education)
The Programming and Program Management CoP refers to the academic and administrative leadership and oversight of continuing education courses and programs. This may include course and program development, program execution, academic quality assurance (from instructor training to curriculum/program reviews), innovations in format or assessment and course design, and intra-university affairs and collaboration. In addition, issues related to emerging trends in alternatives credentialing and non-degree nomenclature will also be included. All these academic and administrative factors are critical given how they directly related to connections with industry and professional associations, which ultimately improves strategies for program growth.
The Programming and Program Management CoP is relevant to individuals who occupy or aspire to leadership roles including Program Directors, Program Managers, Deans, Associate Deans, Directors, Managers, Instructional Designers, Learning Systems Technologists and Administrative Support Teams.
CAUCE 2023 presenters
A special thank you to our concurrent session presenters!